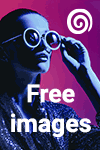 I have signed up with Dreamstime.com. This means that you can now buy (at reasonable prices) my HDR photographs. You can buy them for in small sizes, largs sizes and so on. The price changes with the size. You can buy for web, buy for print, buy for mobile devices. You can visit my popular stock photos on Dreamstime.com
Dreamstime.com is a stock photography community providing high quality stock photos and stock images and they add free new photos every week.
Dreamstime.com is the first online stock photography community that has accepted my realistic HDR style. Since HDR is about layering pictures and as so, by default, highly edited, most stock photography communities will no accept them. Dreamstime.com does, so im sticking with them.

I have tried several different stock photography communities like IStockPhoto, 123RF and so on. Most stock photography communities demand that you upload a certain amount of photographs before they will let you sell anything.
Dreamstime.com will let you sell your photography online as soon as the first picture is approved. If you want to be an exclusive photographer of Dreamstime.com, you will have to have 50 photographs approved.
The approval process of my photographs does take some time and i am not able to sell all of the photographs i shoot, since some of them needs a model release document.
If you find any photograph you would like, but can't buy it through Dreamstime.com - please contact me through here and i can provide it for you.
I can not sell all of my photographs through Dreamstime.com, since some of my photographs need a model release when im selling it through a online stock photography community. Some of my shots include people i do not know nor have a signed model release document from and thats why i can not sell it online.
I can how ever sell it directly from me, so if you see something you like, but can not buy through Dreamstime.com, please contact me through this page.
Above is an example of one of my hdr photographs hanging on a wall. The size is 105cm x 70cm, so if you need a special size please contact me and we will work it out.

I use xprint.dk for all of my prints. xprint.dk do large size lambda prints. Lambda print is photographic print at a very high quality. Lambda print is being used for:
Architect plates
Posters
Pictures
Art
Exhibition systems
Remember to visit my profile my popular stock photos on Dreamstime.com
Thank you